We will change the tyres, repair any faults or adjust the wheel alignment.
Tire change k (passenger, VAN, SUV, 4X4, truck, agro or EM)
Use of the best machines Hunter
Sales of tires and spare parts
Tire storage
Mobile tire service for trucks
Repair of passenger and truck tires
Adjusting the geometry of the chassis
Ecological disposal of tires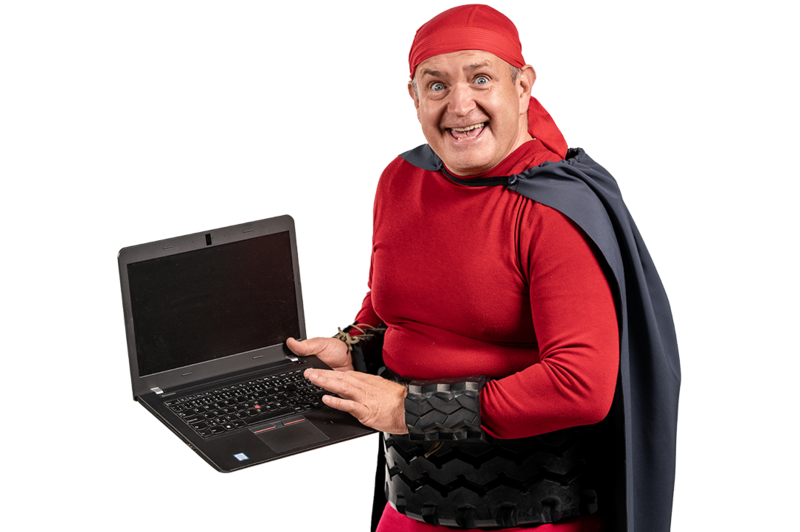 Make an appointment for a tyre service without making unnecessary phone calls
The easiest way to quickly and easily book a tyre fitting is via our online booking form. Choose your available date and location and change your tyres in the comfortable surroundings of our modern tyre workshop.
Check out our tyre retail shops
Choose your branch.
Everything from tyre replacement to tyre disposal
Brno - Vinohrady
Mokrá-Horákov
Brno - Slatina
Brno - Vinohrady
Jedovnická 11, 628 00 Brno
Mon-Fri 7:00 - 17:00
+420 544 216 353
vinohrady@tasy.cz
Types of vehicles we service:
Passenger car
VAN
Services offered by the branch:
Car diagnostics
Ecological tyre recycling
Tyre repairs
Selling tyres and spare parts
Wheel alignement
Brakes and shock absorbers tests
Mechanical repairs
Preparation for techncial inspection
Adjustments and renovation of lights
Air condition service, disinfection and cleaning
Battery test and change
Oil, filter and coolant change
Tyre change
Tyre hotel
Replacement of shock absorbers and exhausts, distributors and brake pads
Mokrá-Horákov
Mokrá 358, 664 04 Mokrá-Horákov
Mo-Fr 7:00 - 17:00
+420 544 425 323
mokra@tasy.cz
Types of vehicles we service:
VAN
Agricultural
Truck
Passenger car
Industrial, EM, OTR
Services offered by the branch:
Ecological tyre recycling
Tyre repairs
Selling tyres and spare parts
Wheel alignement
Mechanical repairs
Preparation for techncial inspection
Battery test and change
Oil, filter and coolant change
Tyre change
Tyre hotel
Replacement of shock absorbers and exhausts, distributors and brake pads
Brno - Slatina
Řípská 20a, 627 00 Brno
Mon-Fri 7:00 - 17:00
+420 545 231 011
slatina@tasy.cz
Types of vehicles we service:
Agricultural
VAN
Truck
Passenger car
Industrial, EM, OTR
Services offered by the branch:
Ecological tyre recycling
Mechanical repairs
Tyre repairs
Preparation for techncial inspection
Selling tyres and spare parts
Battery test and change
Oil, filter and coolant change
Tyre change
Wheel alignement
Tyre hotel
Replacement of shock absorbers and exhausts, distributors and brake pads