Methods of processing tyres
Some methods are more ecological, some are economic. So which ones to use? Our company primarily uses the following processing methods
Energy use
Alternative fuel in the cement industry.
Retreading
We can give a worn tire a second or third life.
Shredding and further processing
No more landfills and tires in ditches.
Granulation and other uses
Suitable but very expensive use in the production of building materials and other products.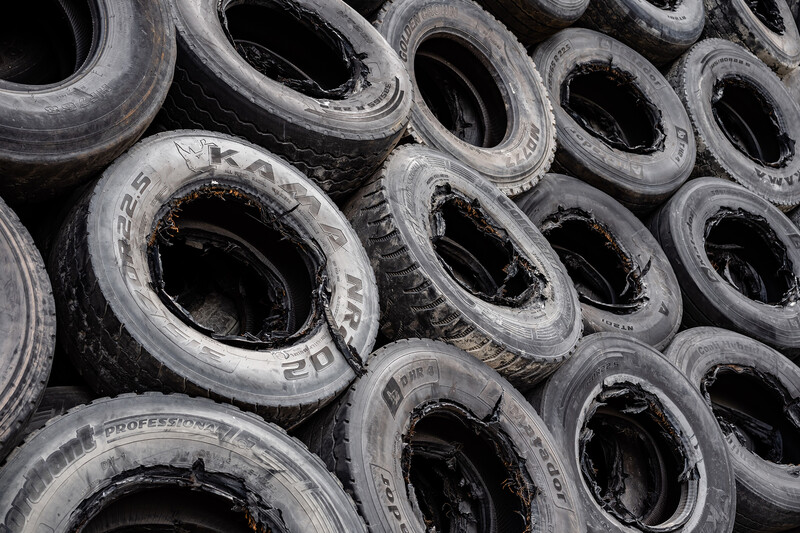 Energy utilization
Tyres are most commonly used as an alternative fuel in the cement industry due to their high calorific value. They can be burned together with coal and other traditional fuels in cement production. This significantly reduces fuel costs while achieving the same emissions and immissions as traditional fuels. This process is more environmentally friendly as it reduces the amount of tyres that would otherwise end up in landfill. The use of tyres as an alternative fuel therefore has benefits for the economy, the environment and society in general.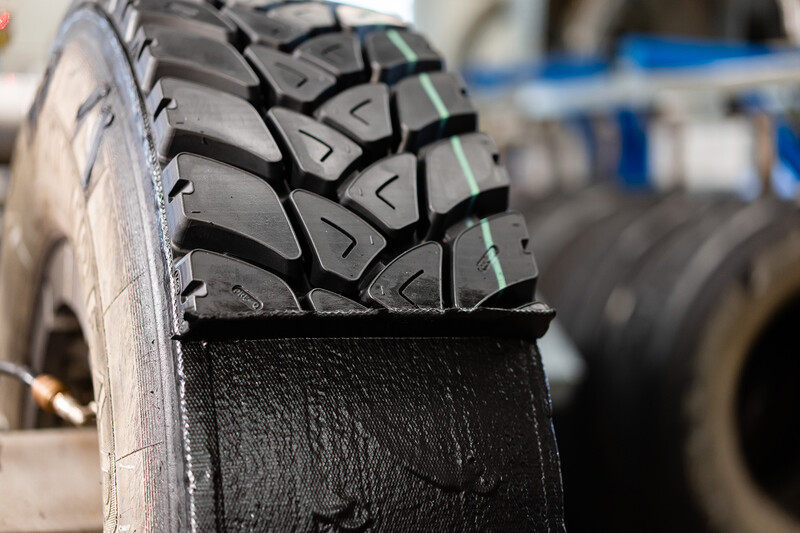 Retreading of tyres
Retreading is the process of adding a new layer of rubber (tread) to worn tyres, providing a cost-effective and environmentally friendly alternative to buying new tyres. Retreading tyres reduces waste, saves natural resources and reduces carbon dioxide emissions, which is good for both the environment and your wallet.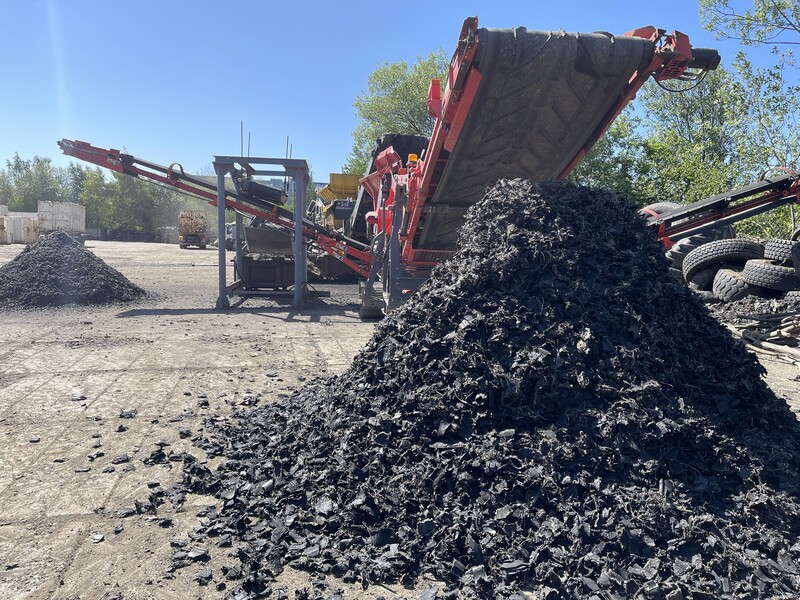 Shredding and preparation for subsequent use
More and more tyres are being shredded every day. Landfilling of tyres has been banned since 2006, so new ways of using them must be found. Shredding greatly expands the possibilities for further use. The shredded chips can also be used in cement plants, thus ensuring more precise dosing of tyres into the kiln. This helps to control the composition of the final product more precisely.

Chips can also be used as a first step in downstream processing such as granulation or pyrolysis.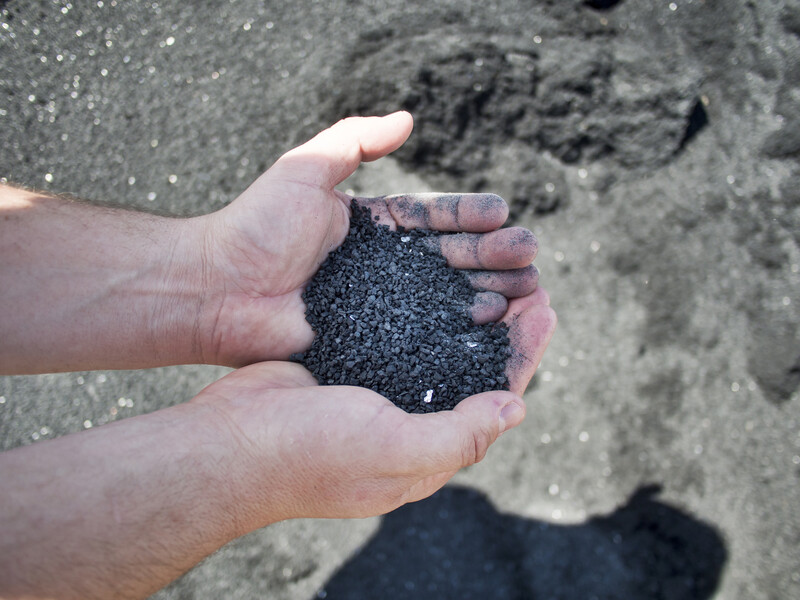 Material usage and granulation
Granulation is a method of processing used tyres into small granules or rubber powder.The resulting material can be used for a variety of purposes. The process involves shredding tyres into smaller pieces and then grinding them into small granules using specialised high-speed mills. Steel and textiles are continuously removed. The resulting grit can be used as a raw material in a number of industries, including construction, sport and recreation, and even agriculture.

For example, the granulate can be added to asphalt to improve its durability, used as a cushioning material in playgrounds and sports fields.
Do you need help?
Contact us and we will figure it out