Mobile truck tyre mechanic in Brno
Řípská 1153/20a, Brno – Slatina
35 000 - 45 000 Kč
Full-time job, employment contract for an indefinite period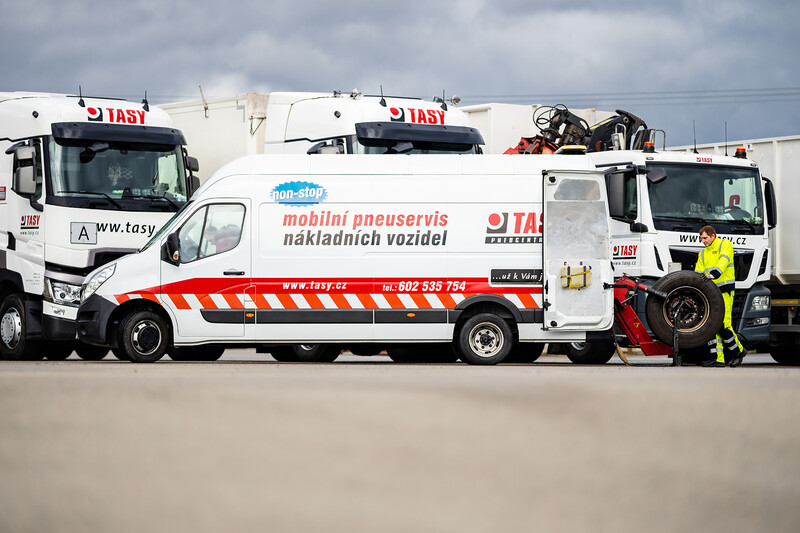 Work in the field with great income
we are looking for a mobile truck tyre mechanic to join our team at the TASY branch in Brno - Řípská. This position will allow you to work in a diverse environment through mobile tire service calls, both at the tire service base and directly at our clients.
What does this position entail?
Truck tyre changing and repair on site with the help of a modern mobile tyre workshop
Work in the tire shop operation - car repair shop outside of mobile jobs
What we offer:
work in a stable company operating on the market for more than 31 years
fair treatment and payment always on time
good performance-related financial compensation
Salary 35 - 45 000 CZK
recruitment allowance 10 000 CZK
lunch allowance
company events
What we require:
Group "B" driving licence (or "C" is not a requirement)
Experience of operating and working in a tyre service (not required, we will train you)
Willingness to be on call - time flexibility
Manual dexterity
Something extra on top of your salary
Benefits and bonuses
We reward hard work, reliability, loyalty, and hight task orientation with extra bonus.

Food contribution
No extra confusion. We pay you extra money as food contribution with your salary.
Discount on company's products and services
50% discount on services and products at purchase prices for you and your family.
5 weeks vacation
We offer one extra week of vacation which is above the law.
Education contribution
We will help you if you want to educate yourself and improve your qualities.
Education courses and trainings
We need high educated team for our premium services which we offer. We will arrange necessary trainings for beginners and advanced.

Company events
We organize teambuilding activities for smaller work groups and also big events for the whole company.
Recruitment and motivative allowance
Reward for the new and the permament employees. You can get an extra bonus if you recommend us or bring new coleague to our team.
Birthday present
For your birthday we alwaya have small gift for you.
Labor clothes
Our company is represented by the coleagues wearing high quality labour clothes meeting all the safety requirements and comfort.